Workplace assessment of needs – take a free initial consultation

Bespoke Programme Services include:
Awareness workshops / webinars

Leadership training for line managers

Advice / guidance on policy creation for Equality Diversity Inclusion

Training for Menopause Ambassadors and Champions
The changes in the workplace over the last 20 – 30 years have meant that there are more women reaching their potential as employees and managers. The Office of National Statistics have shown that women aged 50 to 64 are the fastest growing economically active group, with approximately 5 million women in the workplace. There have been significant increases in awareness of the need for policies in response to changing employee requirements relating to Equality / Discrimination / Identity (EDI), but few organisations have considered the menopause as being included in this offering.
But with so many women forming part of the workplace,
can organisations afford not to address the needs of women,
and manage female employee retention.
A 2019 survey conducted by BUPA and the Chartered Institute for Personnel and Development (CIPD) found that three in five menopausal women- usually aged between 45 and 55- were negatively affected at work and that almost 900,000 women in the U.K. left their jobs over an undefined period of time because of menopausal symptoms.
Book a free initial consultation to discuss what we can do to support your organisation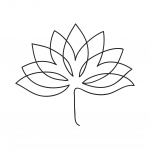 Mindfulness in the workplace has shown to have proven benefits in staff wellbeing and productivity.
The Aware Mind offers a bespoke assessment to identify your corporate needs, to establish the appropriate programmes to suit your staff.
Helen has lead service management and organisational process improvement programmes for over 20 years and understands the importance of organisational change and the effects of change on teams and individuals.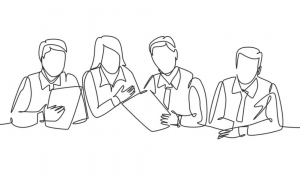 Change can be stressful and cause low morale, but mindfulness programmes can help support the individuals as they experience their transition journey.
Example Corporate programme:
Assessment of organisational needs
Delivery of group or 1-2-1 sessions on mindful stress management on a monthly basis via Zoom
Individual staff mentoring fortnightly for mindful stress management, designed to support specific issues
Corporate offering for Small / Medium Enterprise (addressing Small Business Challenges update):
Provide counselling / mentoring / mindful stress management on retainer
Practical delivery to support your staff and meet their needs
Individual or group sessions on specific topics to address organisational education
Free assessment with Helen to assess the suitability of a programme to meet your organisational needs

As part of the Scopism paper on The Jigsaw Organization I contributed an article on the importance of managing the diversity of personality in your organisation. Here is the interview from the #ITSMCrowd YouTube channel.
Another interview with Claire Agutter of Scopism from the ITSM Crowd – a return visit, by request, to talk about resilience and mental health in the work place