Small Business Challenges
As we return to the 'new normal' post lockdown workplace restrictions, do you recognise these examples?
An employee who's always calling in sick.
A manager who just can't hit productivity targets.
Turnover rates that simply won't stop rising.
You may observe issues like these without realising that they can be indicators of depression, anxiety and other mental health conditions. These symptoms of poor mental health in the workplace aren't innocuous. The World Health Organisation estimates that more than 300 million people around the world suffer from depression, with many also suffering from symptoms of anxiety.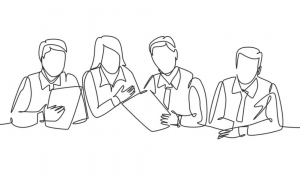 Small businesses may find themselves particularly at risk of taking a financial hit because of unaddressed mental health issues in the workplace. Employees with unresolved depression experience a 35% reduction in productivity and with fewer resources and employees overall, smaller organisations tend to feel dips in productivity more acutely.
This means that small business owners must take a proactive approach to addressing mental health in the workplace before serious problems arise. Here are three steps to take:
Educate employees, by focusing on teaching people how to recognise the signs of a problem, use tools to discuss it and access resources for mental health care. Education shouldn't be confused with making diagnoses or requiring employees to disclose mental illnesses but should inform employees about symptoms that may indicate issues around mental health in the workplace.
Manage workplace stressors, such as stress relating to certain specific job duties, the way employees receive feedback in the office and how they interact with colleagues and supervisors. Staying aware that these are common workplace stressors will give you the context you need to implement policies that address workplace stress.
Offer Mental Healthcare options as part of the health benefits package for employees.
If your organisation wants to offer mental wellbeing and stress management for your staff but have limited resources, the Aware Mind can provide counselling / mentoring / mindful stress management services in partnership with you.
Practical delivery options to meet your staff needs
Individual or group sessions on specific topics to address organisational education
Provide counselling / mentoring / mindful stress management on retainer
Discuss your requirements with Helen (Dip. Counselling & Psychology | Mindfulness Teacher) by booking a consultation assessment.